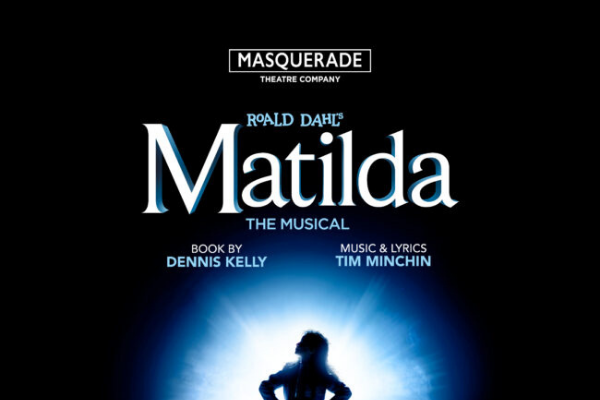 Matilda The Musical
Adults and kids alike will love the chance to 'get a little bit naughty'! Adapted from the incomparable children's novel of the same name by Roald Dahl, Matilda the Musical tells the timeless story of an extraordinary little girl who, armed with a vivid imagination and a sharp mind, dares to change her own destiny.
Produced by Masquerade, this musical will be brought to life by a stellar cast led by Rachel Fabri, Thomas Camilleri, Alan Paris, Katherine Brown, and Sean Borg. Sharing the coveted lead role of Matilda will be three budding local performers: Michela Caruana, Michela Deguara and Leah Grech.
Dates: 16-30 April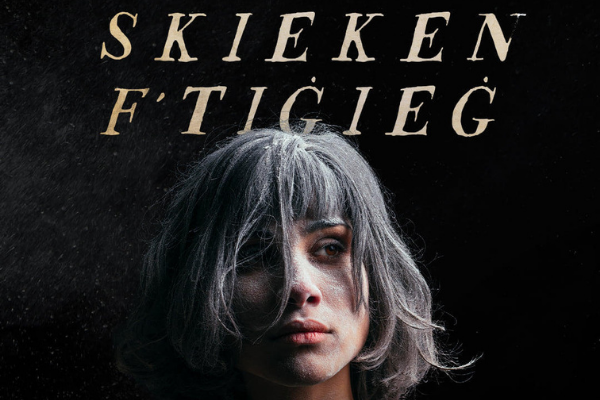 Skieken f'Tiġieġ
This month, the company that brought you Art by Yazmin Reza and Shakespeare at the Pub, is staging an original adaption of Knives in Hens by David Harrower, translated into Maltese by esteemed local playwright Simone Spiteri and featuring some of the best theatrical talent Malta has to offer in Michaela Farrugia, Gianni Selvaggi, and Chris Galea.
With direction by What's Their Names' very own Phillip Leone Ganado and an imaginative staging at the Valletta campus theatre, we can't wait to get our hands on tickets.
Dates: 7-10 April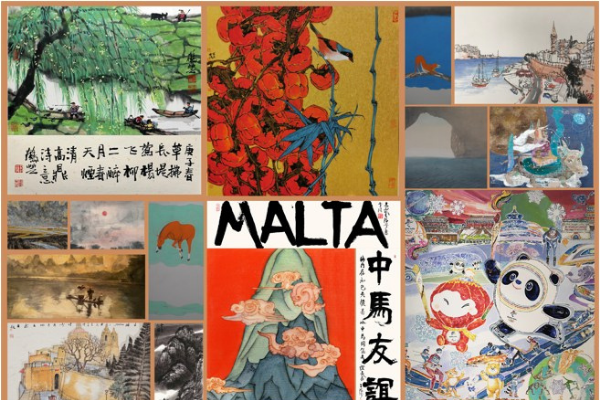 Celebrating Together Centennial Carols, Lighting up China and Europe – A Chinese Contemporary Fine Art Exhibition
This exhibition showcases more than 100 works by 35 contemporary Chinese artists, including liberal art, colour ink, traditional Chinese realism, and comprehensive Chinese painting. Mountains, rock formations, tree waves, cloud and water flows, floral fragrances, and figure gestures are vividly expressed through rich ink paintings and more. The exhibition is being hosted by the China National Arts Fund and the Sichuan Fine Arts Institute, and is supported by the Malta Society of Arts.
Dates: 30 March-21 April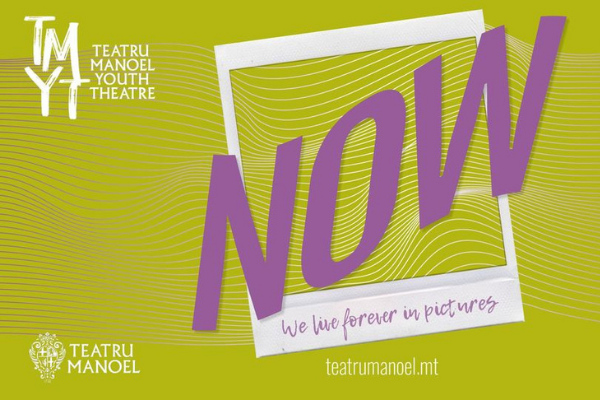 NOW
NOW is Teatru Manoel Youth Theatre's showcase for 2021-2022. It is the product of a series of theatre workshops during which TMYT's members brainstormed a number of themes relevant to them – first love, home, friendships, isolation, misogyny and more; feelings that have been amplified by the times we are living in, and the effects of social media on youth culture. The excerpts in NOW are being presented in both Maltese and English.
Dates 2-3 April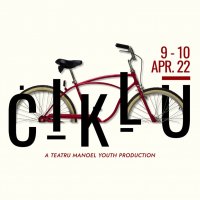 ĊIKLU – A new youth-for-youth stage production
Ċiklu is an original youth-for-youth stage production, introducing tales from 21st-century women, set to lyrics, music, and dance highlighting contemporary social issues. The piece will star Teatru Manoel Youth Opera and Teatru Manoel Youth Dance training programme participants, with contributions from respected international composers SK Shlomo and Euchar Gravina.
Dates: 9-10 April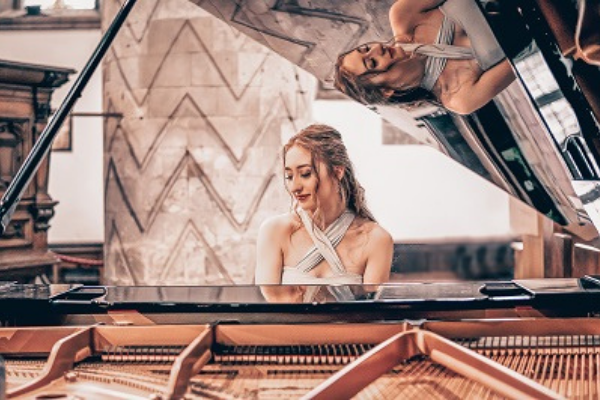 Carmine and Francesca Lauri – Violin and Piano Recital
Internationally renowned violinist Carmine Lauri returns to Teatru Manoel for a one-off recital accompanied on the piano by his daughter Francesca Lauri. The programme includes W. A. Mozart's Sonata in A major KV305, E. Grieg's Sonata in G major op.13, C. Franck's Sonata in A major, and J. Suk's 4 pieces for violin op.17.
Date: 13 April 2022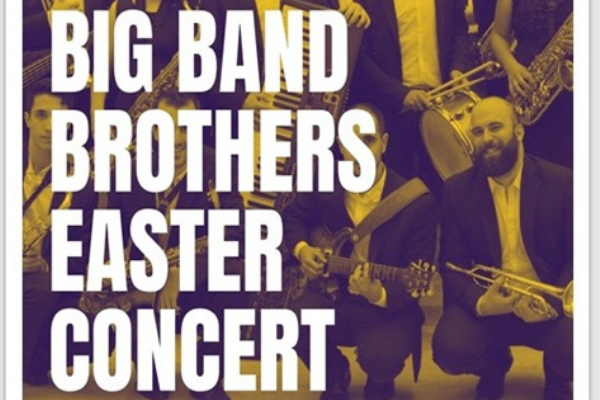 Toi Toi: Big Band Brothers Easter Concert
Performed in English and Maltese, this concert promises to be a fabulous event for all the family, featuring the biggest hits from the popular Big Band Brothers. The 17-piece band has been around since 2005. It was founded by percussionist and singer Daniel Cauchi, the driving force behind this fun and energetic musical outfit.
Dates: 17 April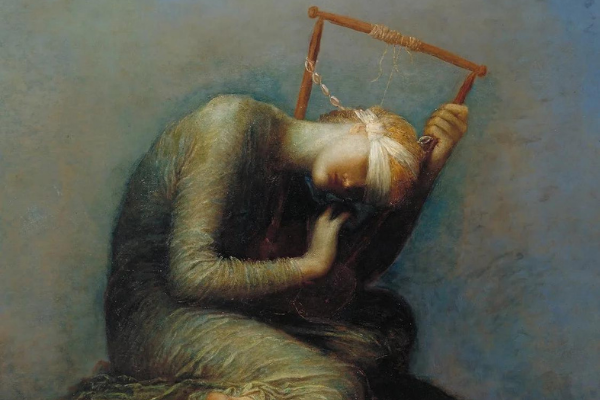 Malta Spring Festival
Conceived and founded in 2005 by its artistic director Karl Fiorini, the Malta Spring Festival is an annual classical and contemporary music festival known for its innovative programming and commitment to new orchestral and chamber works. The festival will take place in some of Valletta's best cultural venues, so be sure to check it out!
Festival venues include: Teatru Manoel, St Paul's Anglican Pro-Cathedral, Malta Society of Arts, Casino Maltese, and the Museum of Archaeology.
Dates: 19-23 April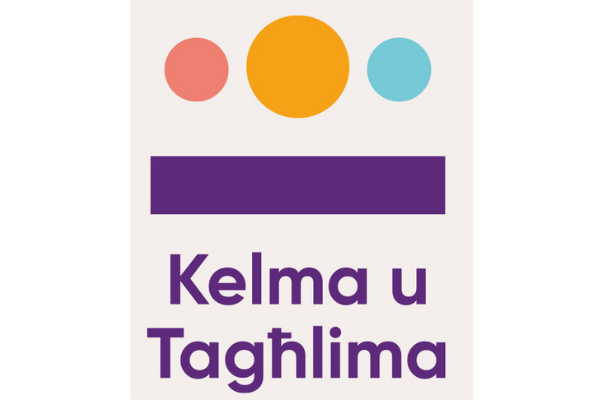 'Kelma u Taghlima ma' Danita'
Parents of Malta, this one's for you. On the 2 April Danica Camilleri (local influencer behind @OneChickandaYorkie on Instagram) is organising a day of wellness talks at the Salini Resort, Salina. The speakers will delve into the topics of parenthood, navigating the world with a child on the autism spectrum, sex (with local sexologist Matthew Bartolo), and more! For only €30, the day package is a total steal and promises to be a great social event for Danica's many followers.
Dates: 2 April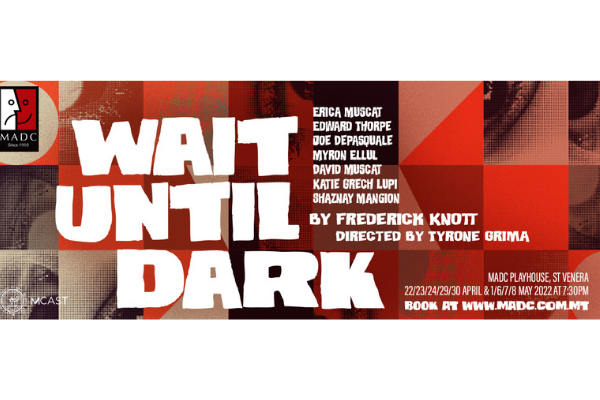 Wait Until Dark by Frederick Knott
A doll filled with heroin ends up in the apartment of a blind woman, who is terrorised by criminals looking for the doll until she figures out how to fight back. Tyrone Grima directs Erica Muscat, Ed Thorpe, Myron Ellul, Joe Depasquale, David Muscat, Katie Grech Lupi and Shaznay Mangion in this classic thriller at the MADC clubrooms in Santa Venera.
Dates: 22 April to 8 May