Event raised awareness of plastic pollution, while an incredible six tons of trash was collected at coordinated clean-ups.
Well-known radio DJ Trudy Kerr has just completed a mammoth 126km run in 21.7 hours – all to raise awareness of plastic pollution. Ms Kerr was joined by her running partner Deborah Gatt for the majority of the race (70km), while 65 other runners also joined them for part of the route.  
Meanwhile, coordinated clean-ups were held across the island. Coordinator Cane Vella from Get Trashed confirmed that 150 people had joined in with efforts and that an incredible six tons of rubbish had been collected (including an entire truck of tyres).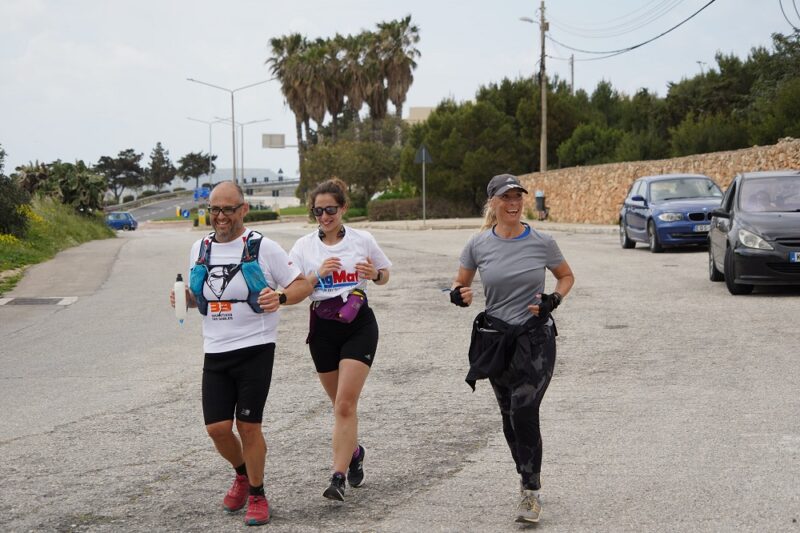 Image: Jamie Gatt
Ms Kerr and Ms Gatt started running at 6pm on Saturday 13 April and Ms Kerr made it to her destination in Bahar ic-Caghaq at 3.42pm on Sunday. Ms Gatt ran for 70km over 22 hours, but suffered hypothermia and dehydration during the night and had to take a break.
Speaking on her arrival at the Finish Line Party at Atlam Sub Aqua Club, Ms Kerr said: "This has been a personal mission of mine and Deborah's for a while now, ever since I heard about Neil Agius' swimming marathon for #TheWaveOfChange; what he did was so inspiring.
"I have been so overwhelmed by the many people who have got involved and supported us on our journey. Yes, today was tough, but we were ready – all thanks to coach Fabio Spiteri and Neil himself; they have been wonderful mentors.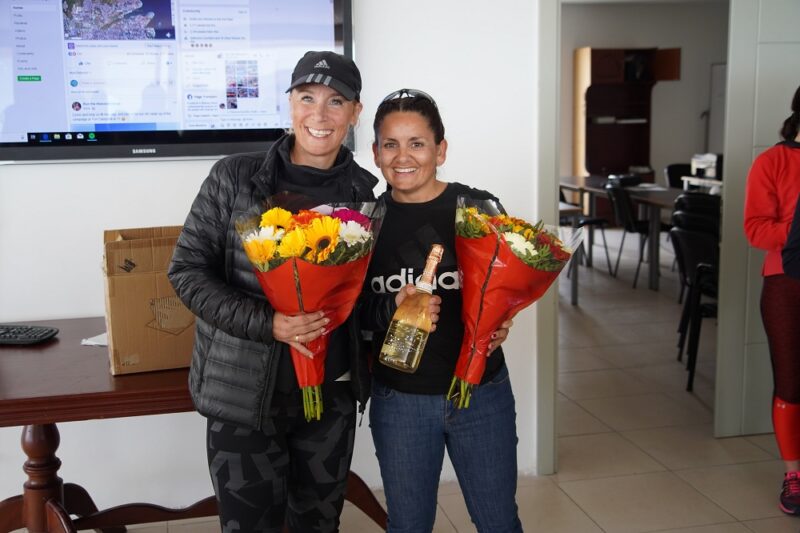 Image: Jamie Gatt

"The atmosphere was incredible throughout the run and we loved seeing so many people picking up rubbish along the route and spreading this important message. I was also so encouraged by the many people who ran with us – some for short bursts, and others for the equivalent of a whole marathon. We are so grateful to have got through today, and I am exhausted but very satisfied.
"But it's not over! Our mission to encourage everyone to pick up three pieces of trash wherever they go carries on."
Mr Vella, meanwhile, congratulated Ms Kerr and Ms Gatt on their efforts, and thanked all of the clean-up volunteers, doctors, medics and sponsors who took part. "What a night! It was hard to keep track of the many events we had going on because Facebook was offline for a while, but the results speak for themselves. It was such fun, and it's all down to Trudy and Deborah's unstoppable passion to make a difference and raise vital awareness. They have certainly upped the profile of our fight against plastic pollution, and highlighted what we can all do to help fight it."
Although it's now time for Ms Kerr and Ms Gatt to take a very well-deserved rest, rumours are already rife that the event could be brought back next year. For more information visit 'Run the #waveofchange' on Facebook.