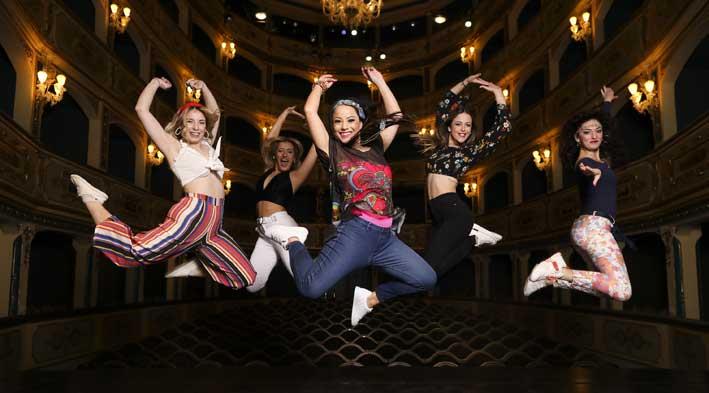 GOLD at the Manoel Theatre
If you love ABBA, (and let's, be real, who doesn't?) head on down to the Manoel Theatre this month for a golden evening of feel-good fun and the perfect dose of cheese to put a smile on your face!
Bring out your inner dancing queen with local musical talent Jasmine Abela, Kevin Borg, Martina Borg, Ludwig Galea, Michaela Galea, and Glen Vella.
Dates: 10-12 February
Vintage Brew at Crossroads
Vintage Brew has described their sound as 'original bluesy rock with a contemporary twist'. Having only released their debut album in May 2021 and soon to be releasing their next EP, this band is as fresh-on-the-scene as they come. Check them out and show your support to the local music scene at Crossroads (Spinola Bay) on 24 February.
Listen to Vintage Brew's music on Spotify, here.
Date: 24 February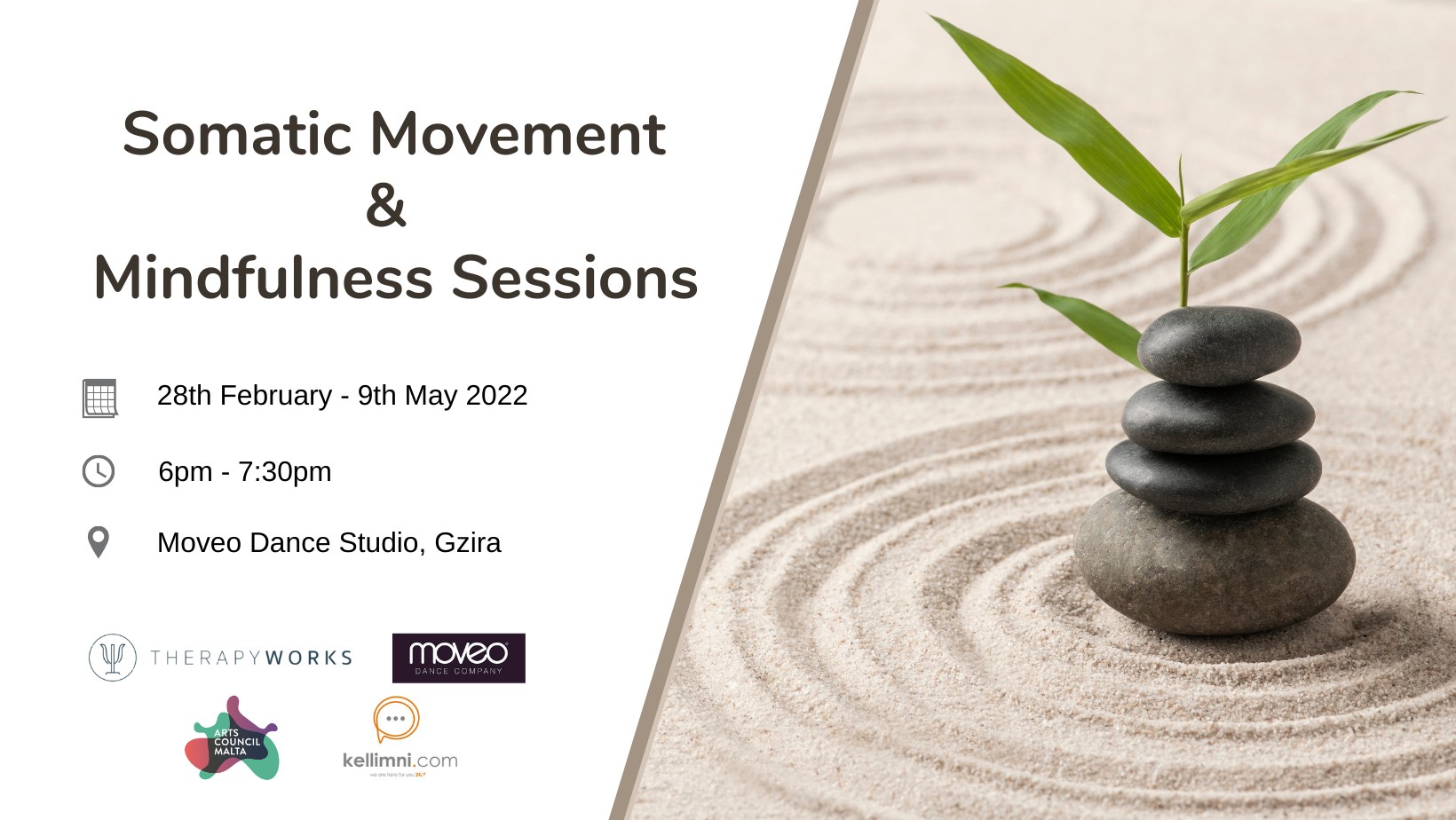 Somatic Movement & Mindfulness Sessions with TherapyWorks Malta
It's never a bad time to invest in yourself and your own mental health, so why not sign up to these free mindfulness workshops by TherapyWorks Malta? And yes, you read that correctly, the workshops are completely free of charge!
The sessions will focus on various 'mindfulness techniques and Somatic movement exercises aimed at cultivating coping skills when experiencing intense emotions, understanding one's inner experience, promoting non-judgemental expression of oneself and becoming more centred and aware of one's experience in the present moment.'
Applicants can register to participate by sending an email to danjela.therapyworks@gmail.com. Interested? Participants will be selected on a first-come-first-served basis, so register now to avoid disappointment!
Dates: 28 February-9 March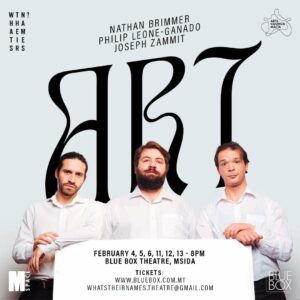 Art by Yasmina Reza – WTN Theatre
From the team that brought you Shakespeare at the Pub, What's Their Names Theatre is back with their latest staging of Art, by Yasmina Reza. Originally performed by the founding members of the company back in 2010, the cast will be revisiting the piece in their original parts for a second time this February. The cast are some of the most respected actors on the island, so we'd say this one is a definite must-watch.
Dates: 4-6, 11-13 February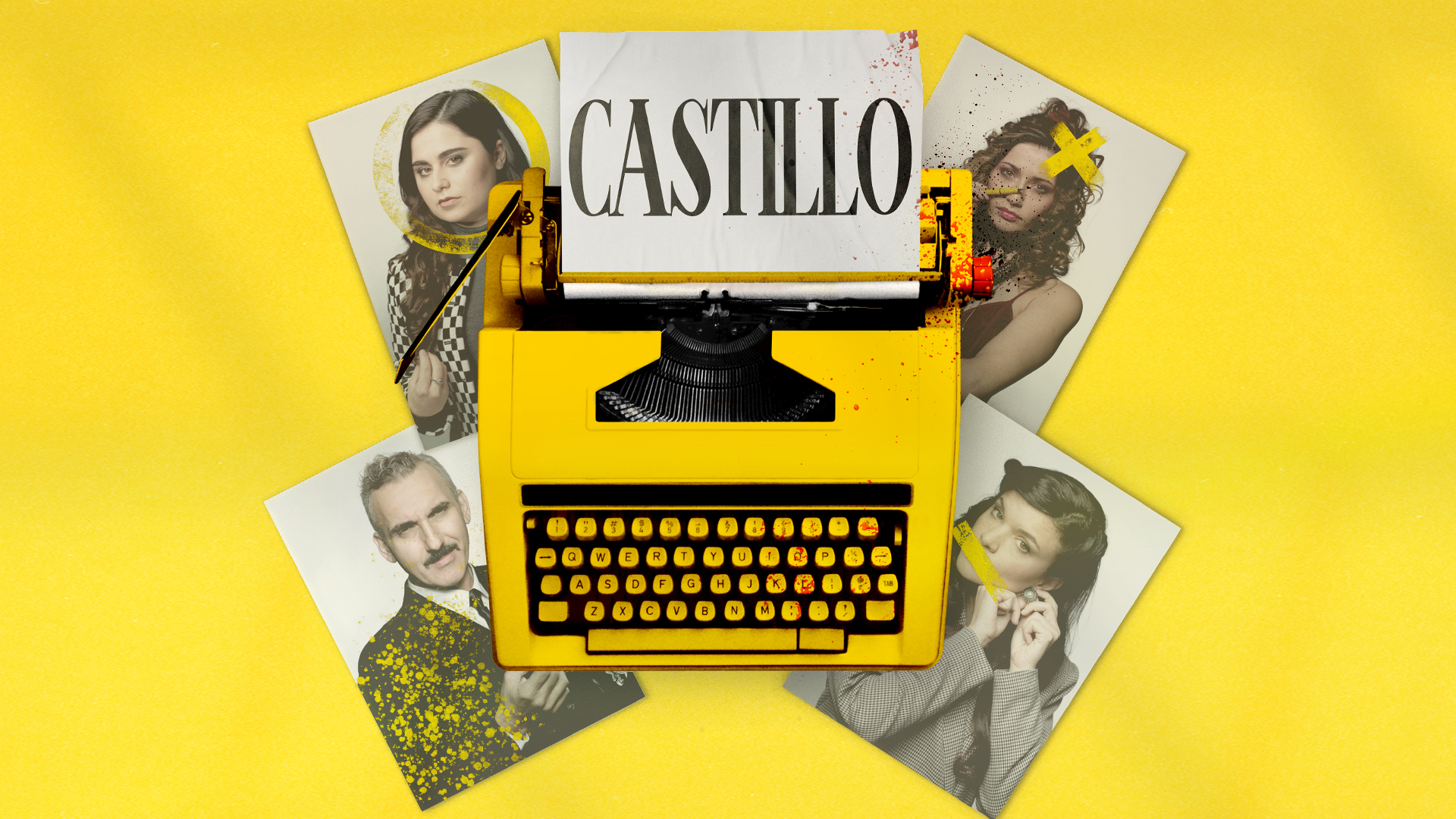 Castillo
Claire Azzopardi's critically acclaimed novel, Castillo, is being adapted for the stage this month in a production directed by respected local theatre and film director, Abigail Mallia (Limestone Cowboy, Evangelisti, and Deceduti).
Fun fact: Mallia is also sister to popular podcaster and writer Jon Mallia – there must be something in their genes…!
Castillo also features some stellar Maltese talent and was commissioned by Spazju Kreattiv, in collaboration with Take2 Entertainment and the Malta Arts Council.
Dates: 11-13, 17-20 February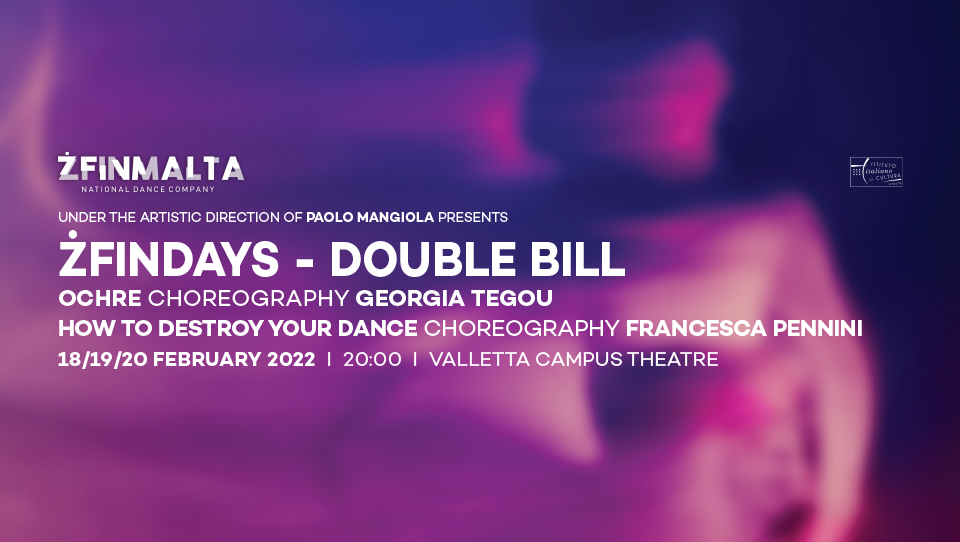 Zfin Days – Double Bill
Our national dance company is back with another instalment of Zfin Days, their annual programme of short works by international choreographers currently in the spotlight on the international dance stage.
This year's double bill will feature: 'Ochre', choreographed by Georgia Tegou (Athens/London), and 'How to Destroy Your Dance', Francesca Pennini / CollettivO CineticO (Italy).
Audiences have come to expect excellence from Zfin, and the company never disappoints. Be sure to grab those tickets!
Dates: 18-20 February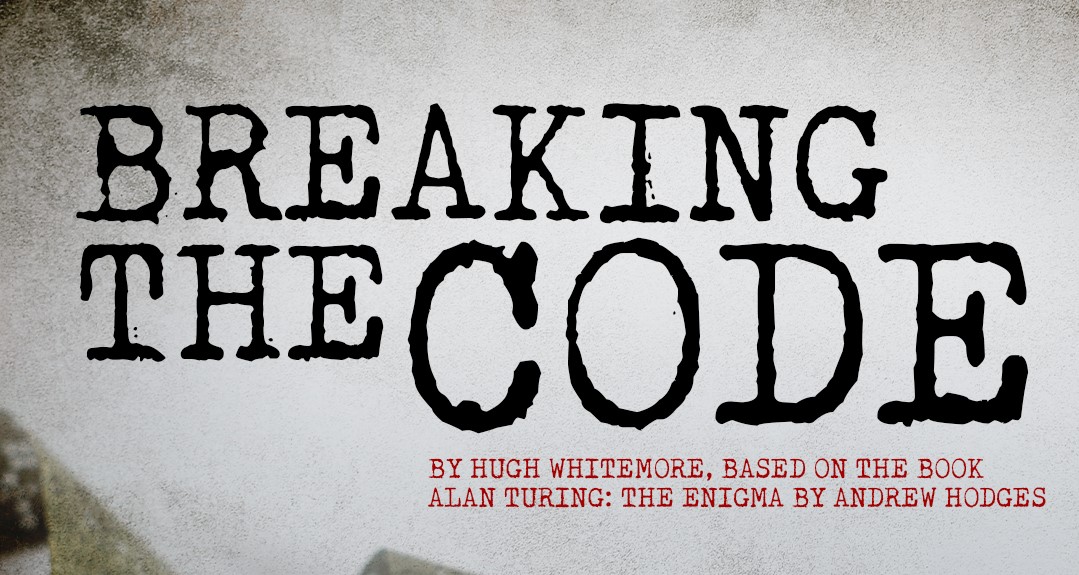 Breaking the Code
Breaking the Code is the latest play to be produced by the MADC and staged at Blue Box, Msida. The piece details the life and struggles of eccentric genius Alan Turring and the major role he played in winning World War II by cracking the German code, Enigma.
If that sounds familiar, it's probably because it's also what inspired the Oscar-nominated film, The Imitation Game, famously starring Benedict Cumberbatch and Keira Knightley.
The play on the other hand, written by Hugh Whitemore, has previously graced the stages of London's West End and New York's Broadway. With a cast featuring some regular theatre actors and some fresh faces, too, we're intrigued to see what this interpretation has to offer.
Dates: 25 February-13 March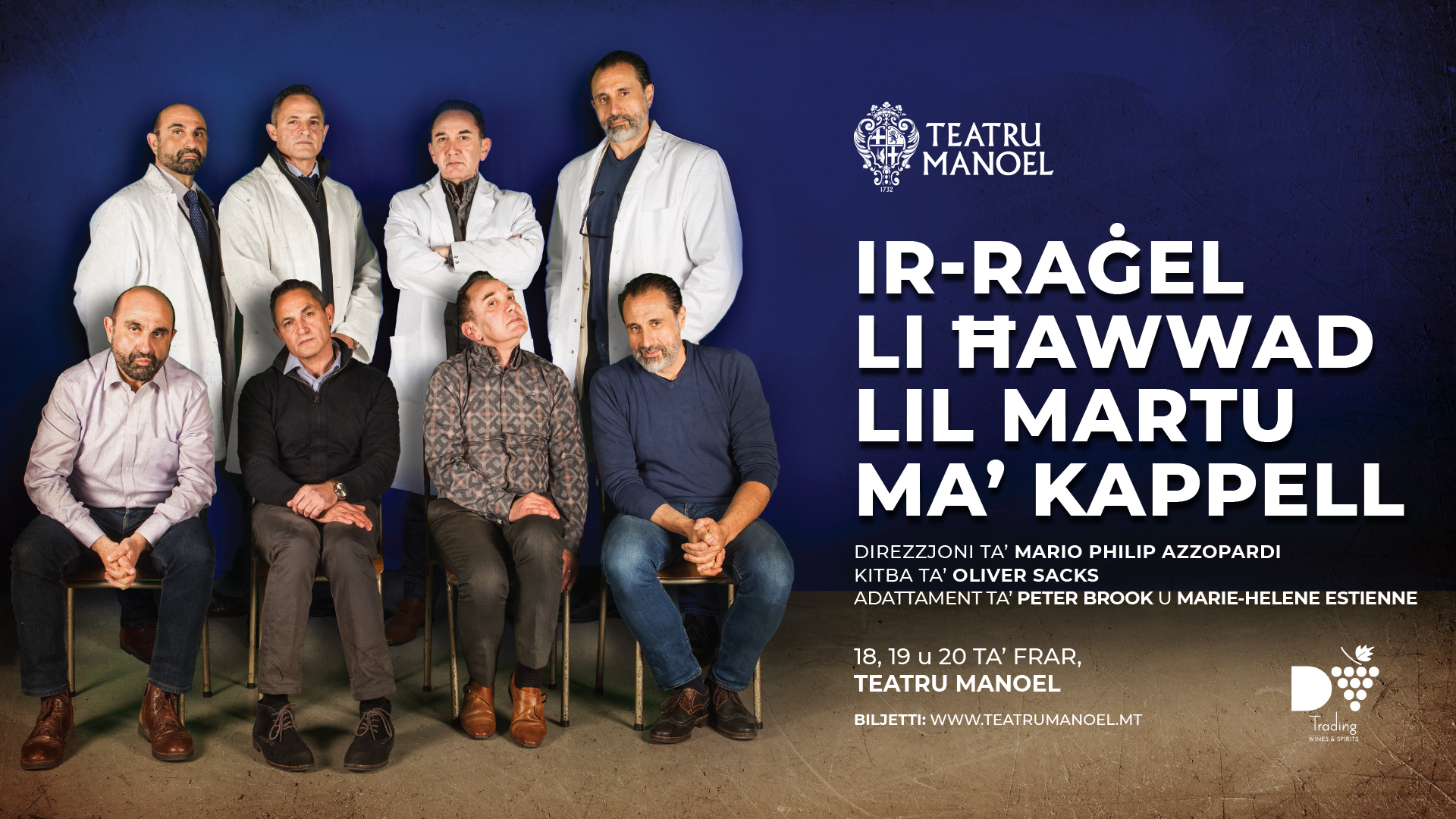 Ir-Raġel Li Ħawwad Lil Martu Ma' Kappell at the Manoel Theatre
Directed by infamous theatre and film director Mario Phillip Azzopardi, ir-Ragel Li Hawwad Lil Martu Ma' Kappell is a Maltese adaptation of Oliver Sacks' book of the same name (The Man Who Mistook His Wife For a Hat). The piece was originally adapted for the stage by Peter Brooke way back in 1993, and this is the first time it has been adapted for a Maltese audience.
Dates: 18-20 February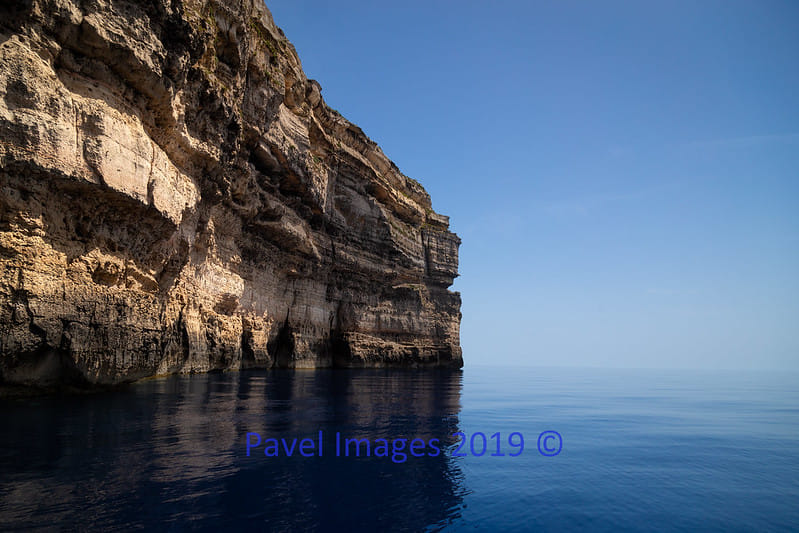 Mitari MMXXII – Exhibition by Paul Ellul
Explore the textures of Malta through the camera lens with Paul Ellul's latest photography exhibition, taking place at the Malta Society of Arts, Valletta.
Paul had this to say about the collection: "Join me on my adventure, which seeks to bring the best of our Ocean Planet. Based in the vibrant and beautiful Island Country of Malta, I look for the unique characteristics this archipelago has to offer and when the opportunity permits, further beyond these shores."
Dates: 3-24 February